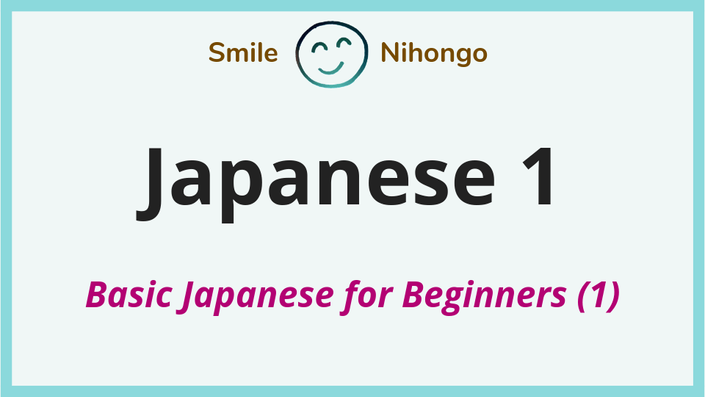 Japanese 1 for Beginners
Learn from ZERO and build a strong foundation!
Note: Your final cost will include any taxes based on your region.
Thank you for your understanding. 🙏
Welcome to Basic Japanese for Beginners 1 !
Want to learn Japanese at a comfortable pace in your spare time?

Looking for lessons fun, engaging, and easy to understand?

Want to ask questions to a teacher who can support you?
Then, give this course a try!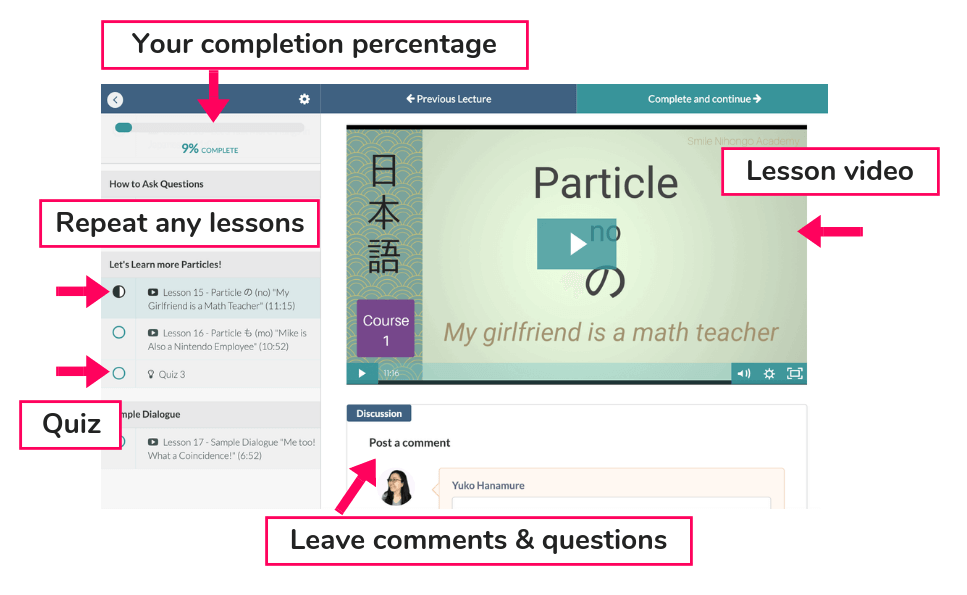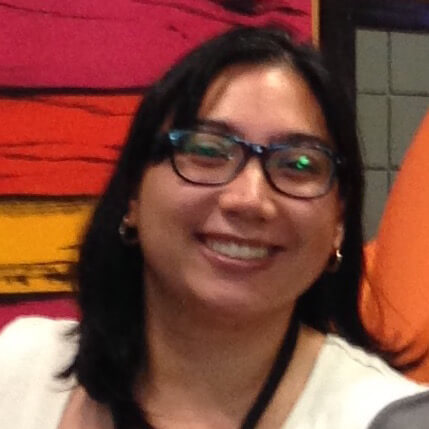 I have really enjoyed my Japanese lessons with Smile Nihongo Academy. I've always wanted to learn Japanese, but taking a language class has always been challenging with my schedule. Smile Nihongo has changed that, and Yuko Sensei's lessons are engaging and fun! I like that the program is self-guided and accessible 24/7. I am able to go at my own pace and repeat lessons as needed to ensure my comprehension. The cultural lessons provided enhance the learning experience, and you can feel the warmth and love that Yuko-sensei has for her home country. Smile Nihongo Academy is the perfect solution to learning Japanese for busy people!

At the end of the course, you can request to have me check your Japanese!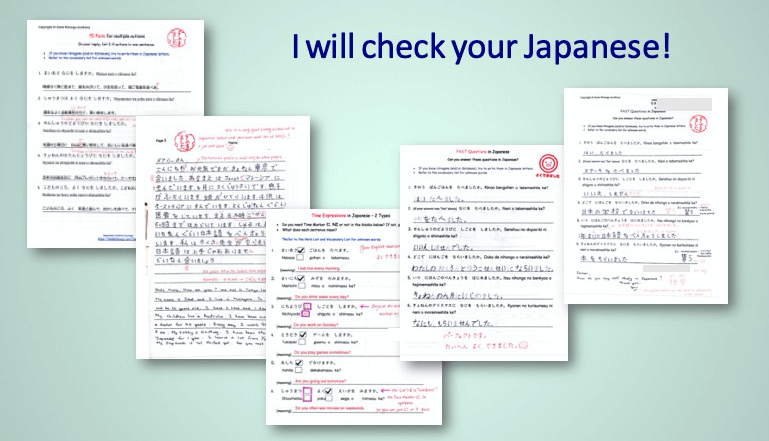 Who is this course for?

This course is designed for beginners to get the basics of the Japanese language. A professional Japanese teacher walks you through each lesson in a step-by-step manner. It is ideal for those who learn better visually via videos and also who wish to learn at their own pace.
Once enrolled, you have access to the course from any device (PC, tablets, smart phones, etc.) as long as you are connected to the internet. You can repeat each lesson or the entire course as many times as you want. You can leave comments or questions in each lesson.
No need to know Hiragana and Katakana to join this course.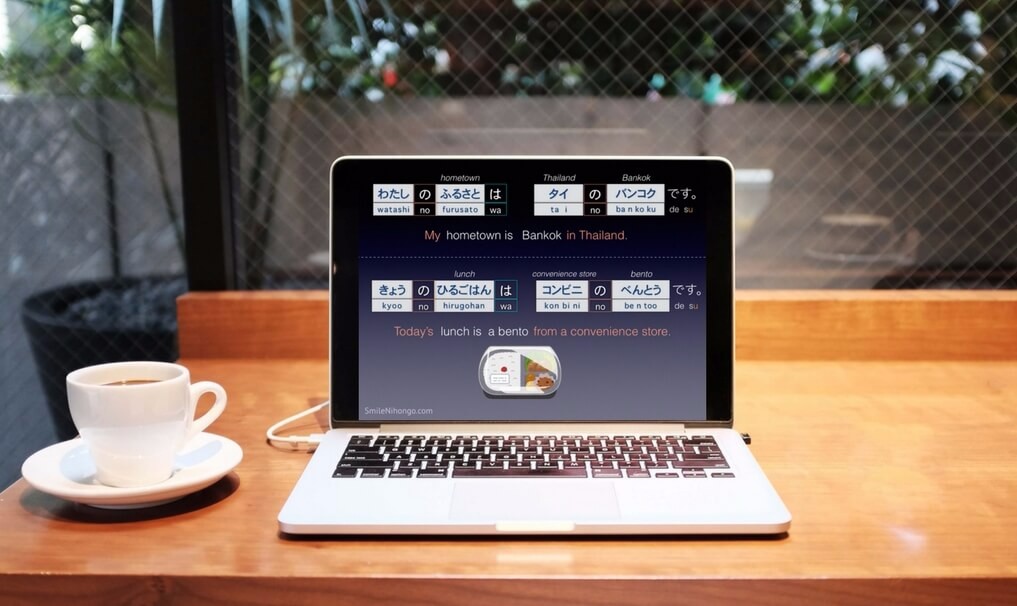 You may also like these Packages
Bundle of Japanese 1, 2, 3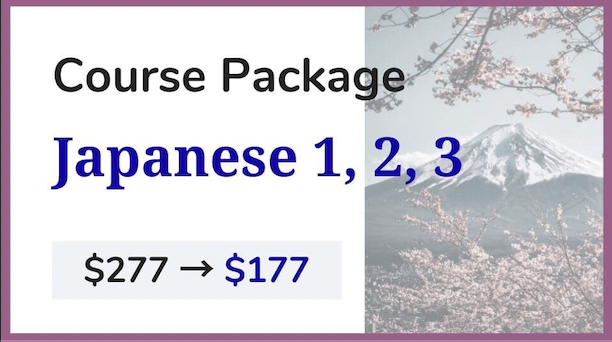 Bundle of Japanese 4, 5, 6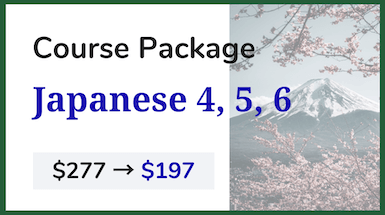 Complete Package - All Courses Included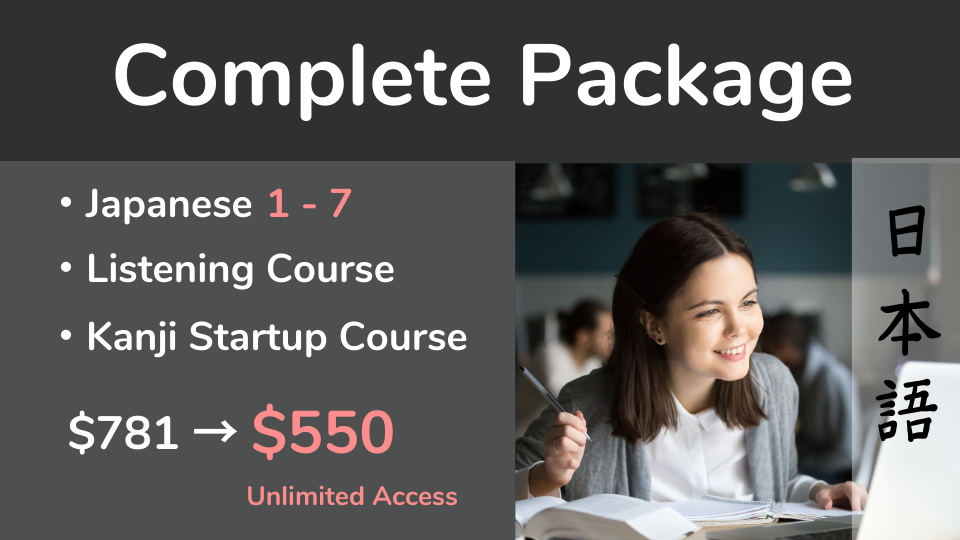 By the end of this course, you will learn...
1. How to pronounce Japanese sounds accurately.
2. The difference between Formal and Informal speech.

3. How to properly address others as "You" in Japanese. (No, it's not Anata)
4. Daily expressions and in what situations you use them.
5. Japanese numbers
6. How to say "years old" (age)
7. How to introduce yourself
8. How to talk about people in your life. (family, partner, best friend, etc.)
9. How to use the Particle の NO and も MO.

10. How to ask and answer questions.
Do I get support?

Yes! Unlike many other online courses on the internet, you can ask me (your sensei) questions and I always respond to you. Clarifying unclear things is essential in language learning. I support you through the entire course so you will successfully complete it!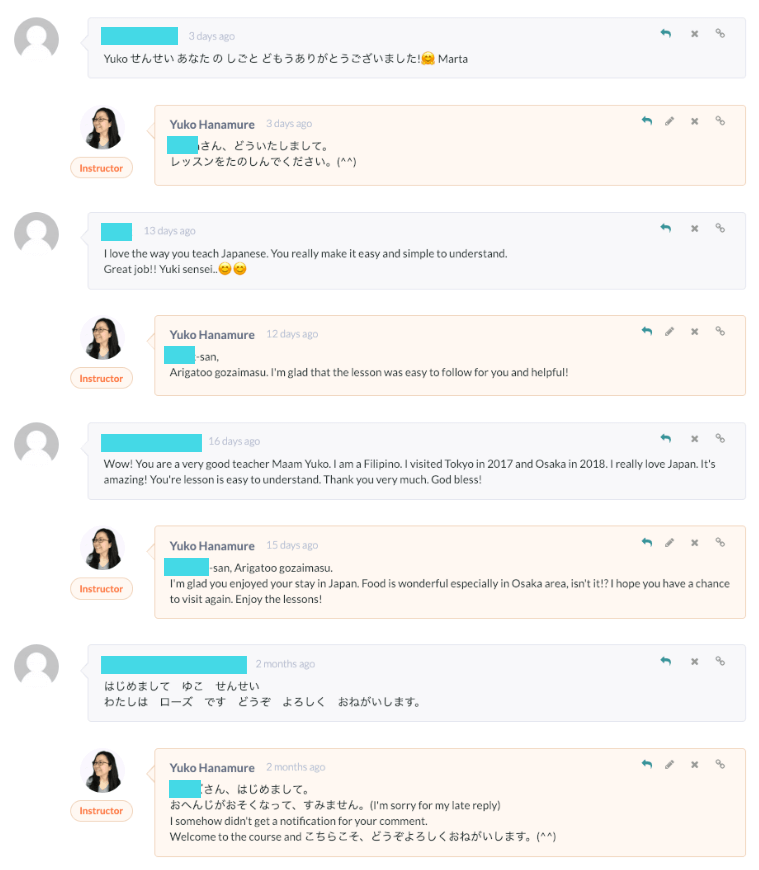 Your Instructor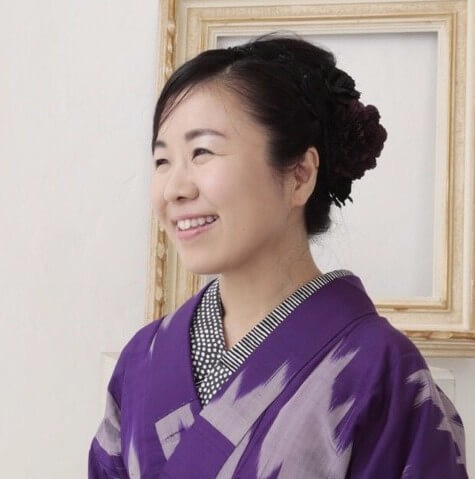 Yuko-sensei is a professional Japanese instructor with an M.A. in Japanese Pedagogy (Teaching Japanese as a Foreign Language). She has over 20 years of teaching experience at colleges in the USA.
Her students say her teaching is fun, engaging, and very easy to follow. She is skilled at presenting the complicated parts of the Japanese language in a simple manner. Her students describe her as a kind, patient, and supportive teacher who genuinely cares about the student's success.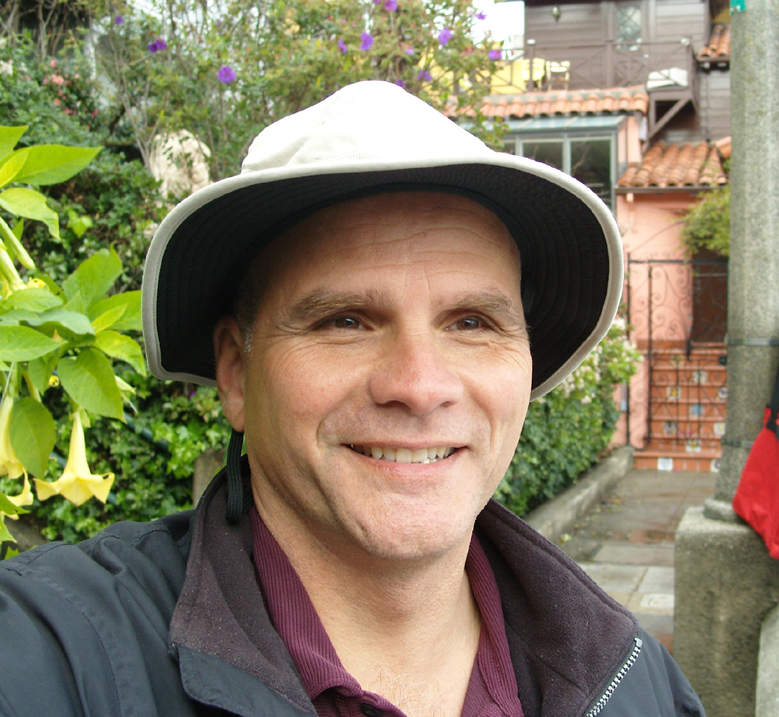 If you wish to learn the Japanese language, its history, and cultural uniqueness, take classes with Yuko Sensei. Not only does Sensei present them in a very direct and clear way, but she also supports them with a multitude of downloadable information. Her classes are continuously being modified to improve upon the learning experience. Yuko Sensei stays connected and supportive as you progress at your own speed. I can only offer compliments for her services as an online teacher.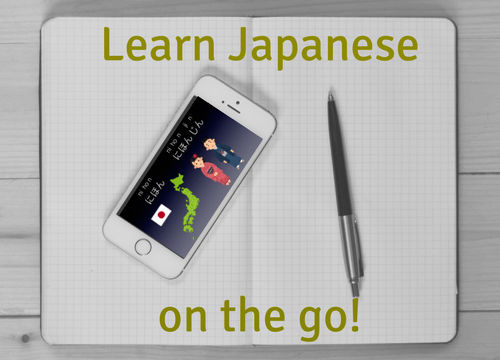 Why Learn Japanese Online?
Every learner has his/her own comfortable pace to digest new information. With online courses, you have the freedom to learn in your spare time at your own pace.
However, it's tough to stay motivated to learn when no-one is there to guide you through or answer your questions, isn't it?
That's why an online course, taught by a real teacher, is a perfect choice. It allows you the flexibility to go at your own pace and have your questions answered.
Courses at Smile Nihongo Academy are your's forever once enrolled. They are quite affordable too. You don't need to spend a few hundred dollars for a language school or paying a private tutor $50/hour.
Course Curriculum
Introduction
Available in days
days after you enroll
Japanese Letters
Available in days
days after you enroll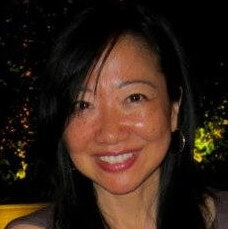 I am thrilled to once again be a student of Yuko Sensei. I learned Japanese in her classroom several years ago. Her methods of teaching are outstanding, and she knows how to make learning the Japanese language fun and interesting. Although I use to be a student in her classroom, my circumstances changed, and so finding an online language learning program was very important to me. Thus, I was so happy that Yuko Sensei created one using her same methods. Her slides and handouts are the best! In addition, her program is self-paced. Her lessons have no expiration date, and I can go back to review them. As a busy mom, this is important to me. And as a language tutor myself, I can testify that her way of teaching suits all levels of learners.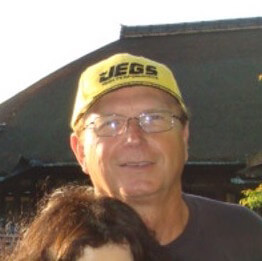 To anyone that is even remotely interested in learning Japanese I highly recommend Yuko-Sensei and Smile Nihongo for the best in Japanese language instruction. You will find the course enjoyable and a teacher that is very passionate and caring! I have studied with several courses on CD's and books but this is by far the best way to learn. Yuko-Sensei is very willing to work with students one on one to answer questions and at times provide insight into Japanese lifestyle that can only come from someone native to the country. I am not only married to a Japanese lady but live in Kobe Japan on a limited basis and Yuko-Sensei has helped me tremendously in my quest to learn the language!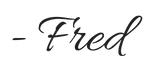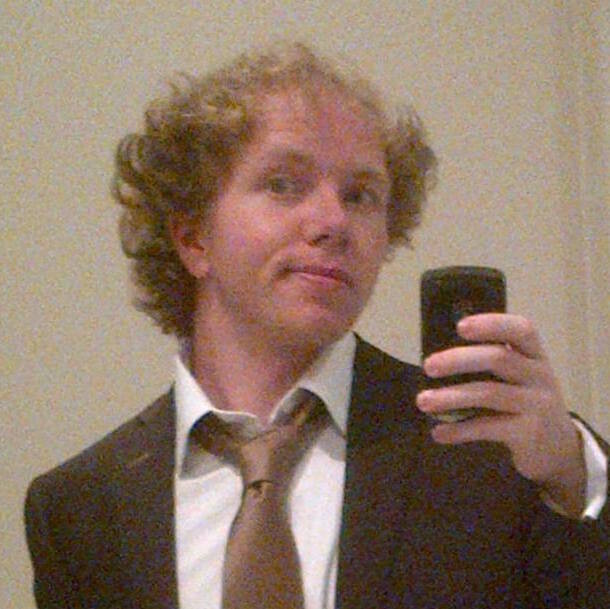 Yuko Sensei's online course is great! Easy to follow and concise; it makes learning Japanese fun. The best parts are the readings of original Japanese stories and also being able to email with any questions you have. Yuko Sensei always responds quickly and with thorough answers which have helped me with many parts I have been unsure about.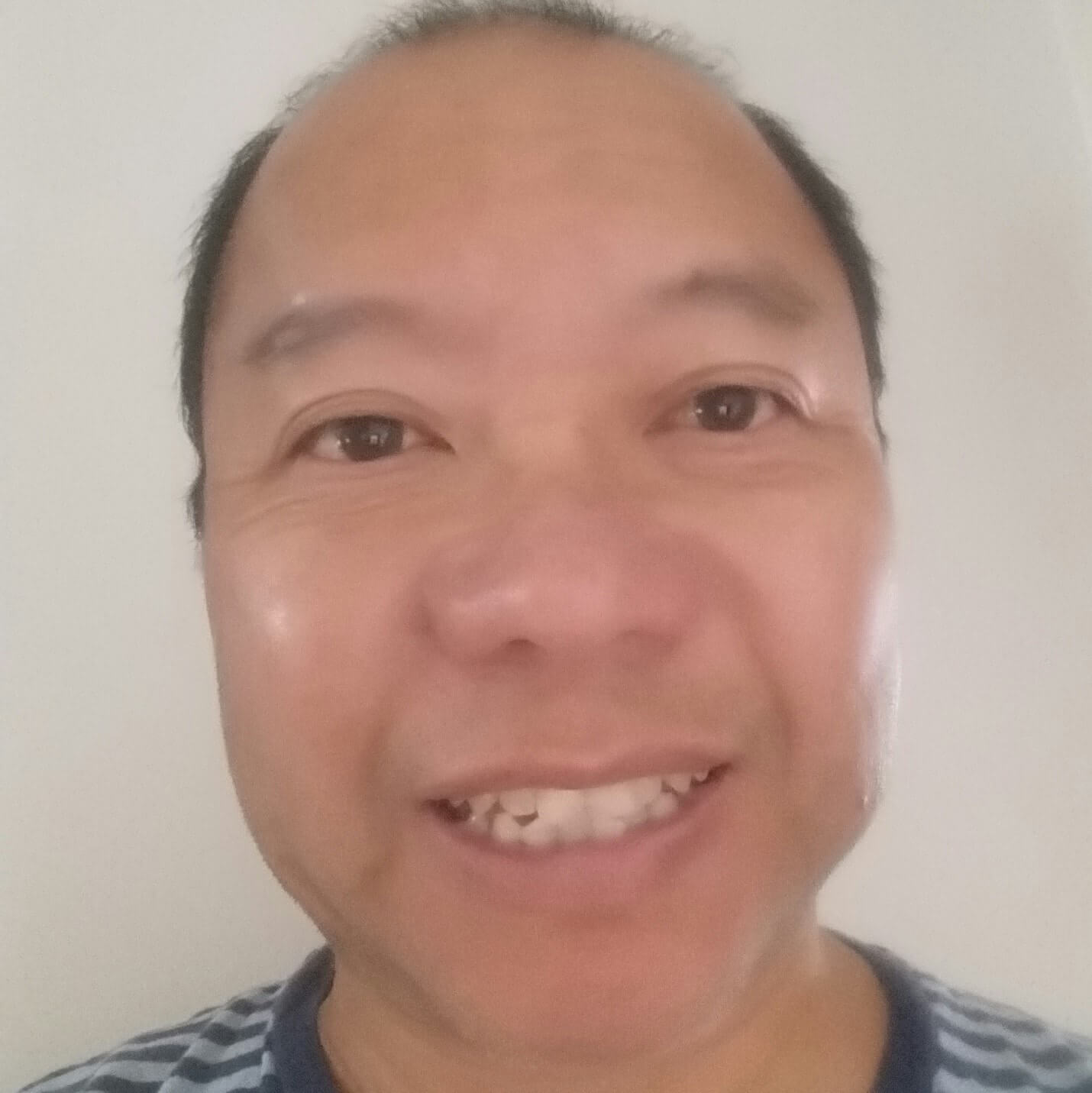 The course, Basic Japanese for Beginners offered by Yuko sensei, is very easy to follow online. It covers all the basic elements from scratch to give the students a strong foundation to move on to higher levels of Japanese learning.
All the time, Yuko sensei is there to provide help and support. I definitely recommend you beginners to try this course at the entrance level.

Frequently Asked Questions
When does the course start and finish?
The course starts now and never ends! It is a completely self-paced online course - you decide when you start and when you finish.
How long do I have access to the course?
There is no time limit to complete this course. After enrolling, you have unlimited access to this course for as long as you like - across any and all devices you own.
Who is this course designed for?
This elementary course is designed to help beginning-level learners get the basics of the Japanese language. It is highly recommended to first go trough the "Basic Japanese Starter Course" (free) before you get into this course if you are an absolute beginner. I created this course in the manner that anybody can enjoy learning. Even if you already have a solid foundation in Japanese, you can still use this course to refresh your memory. It could be a good review course for you too.
I don't read Japanese letters. Can I still take this course?
Absolutely! In all of the lessons, reading in alphabets are provided for Hiragana and Katakana. No need to be able to read Hiragana & Katakana to complete this course.