Welcome to Smile Nihongo Academy
Do any of these apply to you?
"I do not have time to attend a language class regularly."

"I cannot afford to pay $40-$50/hour for a private tutor."
"I want to learn at my own pace in my spare time because I'm busy!"
"I've tried a course before but no one was there to answer my questions."
"I want to learn from a native teacher who can explain things clearly. Japanese is difficult!"
Then, I must say...


Smile Nihongo Academy is truly amazing!!! It has literally changed my life, and it all started for me on Yuko sensei's YouTube channel, where I learned Hiragana and Katakana. (Which by the way, she offers totally FREE !!!)
After I finished those lessons I moved onward to her Japanese 1 course and I couldn't have been happier. The amount of care and dedication that's put into these lessons is outstanding. Not only that but she also offered me additional help via email and the comment thread on Smile Nihongo Academy website. Thanks to her courses I'm actually understanding Japanese... that's something I never thought would happen!
If you have any desire to learn this beautiful language then I couldn't recommend a better place to start, than under her teaching.Thank you for everything Yuko-sensei, and I look forward to the next lesson.

At the end of each course, you can receive individual feedback from me on your assignment!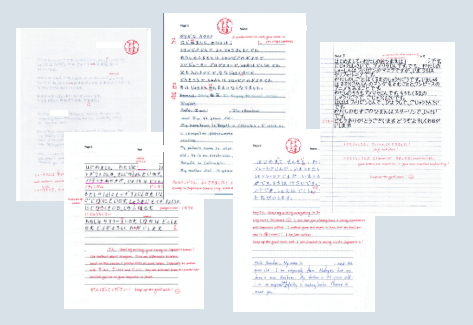 ---
Lessons are carefully designed by a professional Japanese teacher, Yuko-sensei.
All of the courses are self-paced and fully supported by the teacher. No Time Limit to complete each course. Learn Japanese at your pace in your spare time.
Japanese 1: Start from ZERO!
Learn Japanese Pronunciation and how to introduce yourself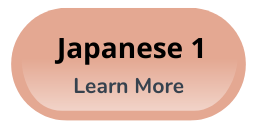 Japanese 2: Ask Daily-life Questions!
What time? How much? Where is it? When is your birthday?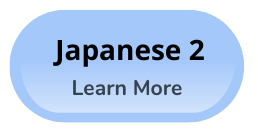 Japanese 3: Learn to say things you do and don't do!
All about Japanese Verbs, Particles, and sentence structure.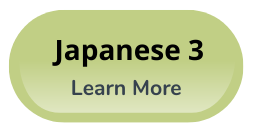 Japanese 4: Improve your communication skills drastically!
TE Forms and useful daily phrases to take your Japanese to the next level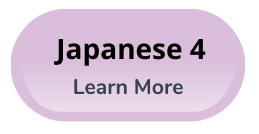 Japanese 5: Talk about people & things you love! What do you love?
Learn how to use Japanese Adjectives to express your feelings and preferences!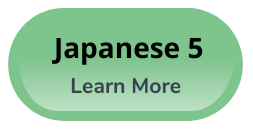 Japanese 6: Speak Informally (Casually) to your friends!
Learn Plain Form and gain the control to switch between the Formal and Informal Speech!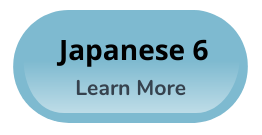 Complete beginner? No worries!
Courses at Smile Nihongo Academy teaches you how to communicate in Japanese in culturally appropriate manners.
You don't need to know Japanese letters to start a course with us. Let's begin with Mini-Course 1, and test drive to see if learning Japanese online is right for you.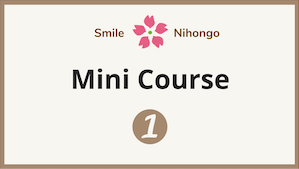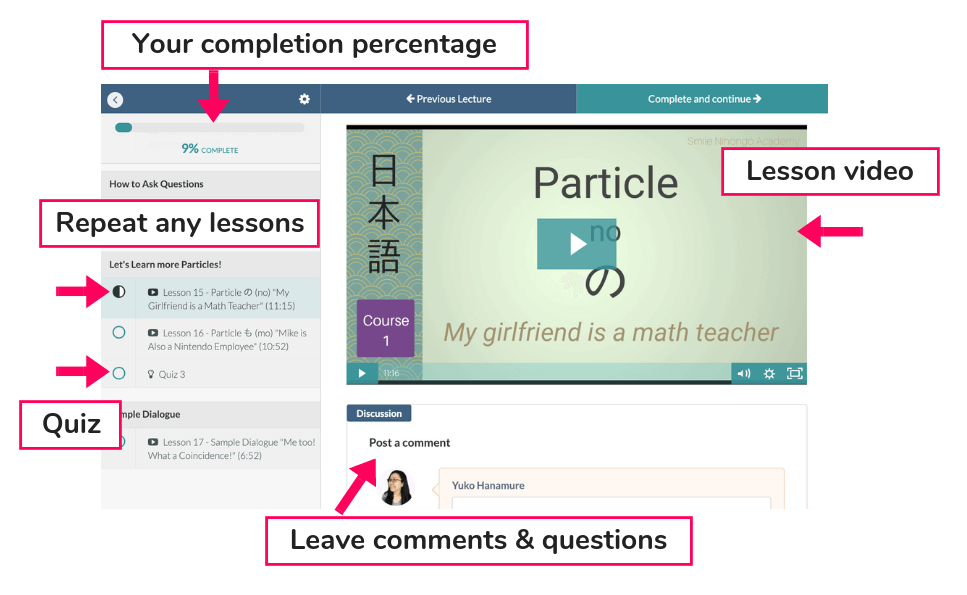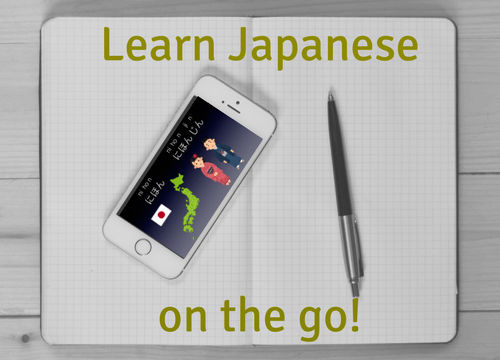 Why Learn Japanese Online?
Every learner has his/her own comfortable pace to digest new information. With online courses, you have the freedom to learn in your spare time at your own pace.
However, it's tough to stay motivated to learn when no-one is there to guide you through or answer your questions, isn't it?
That's why an online course taught by a real teacher is a perfect choice. It allows you the flexibility to go at your own pace and have your questions answered.
Courses at Smile Nihongo Academy are yours forever once enrolled. They are quite affordable too. You don't need to spend a few hundred dollars for a language school or paying a private tutor $30-50/hour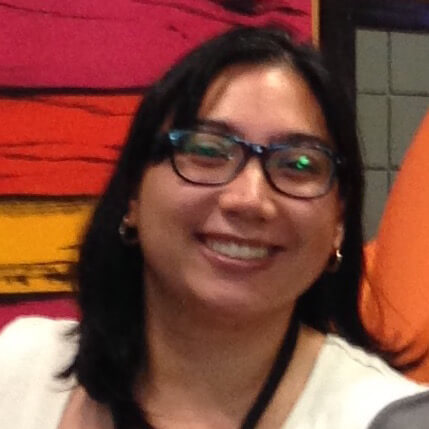 I have really enjoyed my Japanese lessons with Smile Nihongo Academy. I've always wanted to learn Japanese, but taking a language class has always been challenging with my schedule. Smile Nihongo has changed that. I am a busy stay-at-home mom and I like that the program is self-guided and accessible 24/7. I am able to go at my own pace and repeat lessons as needed to ensure my comprehension before moving to another course. Yuko-sensei's lessons are engaging and fun! The cultural lessons provided enhance the learning experience, and you can feel the warmth and love that Yuko-sensei has for her home country. Smile Nihongo Academy is the perfect solution to learning Japanese for busy people!

I was so thankful to find Yuko Sensei's beginner's course. I have tried a lot of short courses online to learn Japanese but they all seems to be so difficult and monotonous in each subject. Not easy and boring to learn. But, with Yuko Sensei's beginner's course, you'll immediately know it's easy and fun to learn. She is also very supportive to her students, just email her and she will respond back with lots of tips and encouragements! Plus, I got her beginner's course for free! Where else can you get a Japanese basic course free with a Sensei who is there to support you to learn!
I highly recommend her courses! You will never regret taking it!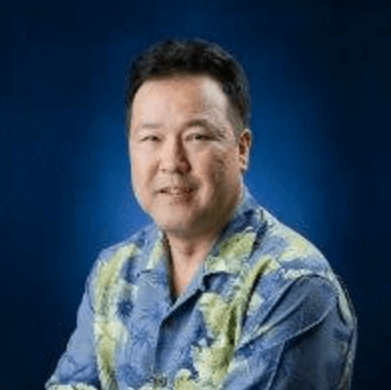 I've tried learning from other types of Japanese programs but found the instructor intimidating, the lessons presented poorly, the cost of the program expensive, and the support from the instructor lacking. I felt very frustrated and thought I would never find a program that I could really embrace and enjoy.
When I cam upon Yuko sensei's Smile Nihongo Academy online, not only was the cost of the course very reasonable, but I found her presentation of the lessons to be clear and easy to follow. Yuko sensei presents her lessons in a very pleasant and friendly manner; she makes you feel comfortable. I have been enjoying the lessons thoroughly and I am able to retain much of the lessons. She is very responsive to your questions and I do not feel intimidated to reach out to her, even if the questions have nothing to do directly with the course. She makes supporting materials available as well and these materials are well constructed.
It's easy to get motivated learning the Japanese language from Yuko sensei. I look forward to her continued lessons. I recommend Smile NIhongo Academy highly!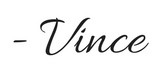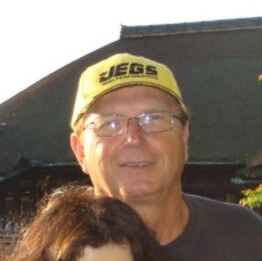 To anyone that is even remotely interested in learning Japanese I highly recommend Yuko-Sensei and Smile Nihongo for the best in Japanese language instruction. You will find the course enjoyable and a teacher that is very passionate and caring! I have studied with several courses on CD's and books but this is by far the best way to learn. Yuko-Sensei is very willing to work with students one on one to answer questions and at times provide insight into Japanese lifestyle that can only come from someone native to the country. I am not only married to a Japanese lady but live in Kobe Japan on a limited basis and Yuko-Sensei has helped me tremendously in my quest to learn the language!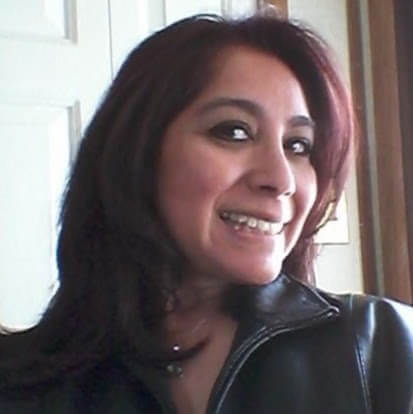 I started studying Japanese on my own to later enroll in classes at a school. All was well in the beginning. However, as the courses went on, it started to get confusing. I searched for online sites where they could explain things in a simpler manner and I suddenly stumbled upon Yuko-sensei's site. I can't say enough how easy it is now to understand those things I was so confused about. I now understand things I couldn't before in my classes at the school! I highly, highly recommend Yuko-sensei's Japanese courses. They are worth it! Not only are they easy to understand, Sensei herself is very compassionate, patient, and understanding. She will respond to you almost immediately. She's the best Sensei so far I've come across who truly cares about her online students and seeks ways to make the language learning easy for us newbies. :)