ようこそ!Welcome to Japanese 5!
It's great to have you with us in this Adjective Master Course!
I would like to go over a few things so your learning experience in this course will be pleasant and most beneficial.
Know your progress!
Please turn the button "Autocomplete" ON. Then, the system recognizes and records your progress every time you watch a lesson video to the end. Your progress record will be accurate.
If you don't want the video to automatically start when you proceed to the next lesson, turn "Autoplay" OFF.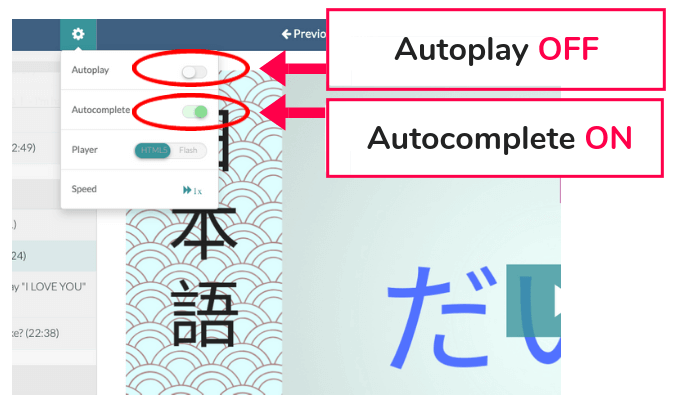 How to download materials

You can simply click the file name right below each material to download it.

For successful language learning
1. Take notes
I highly recommend taking notes as you watch lesson videos. Having your own way of organizing new information greatly helps your learning. It is also helpful to be able to refer back to what you've already learned without opening the lesson video. Please have one notebook designated to your Japanese study!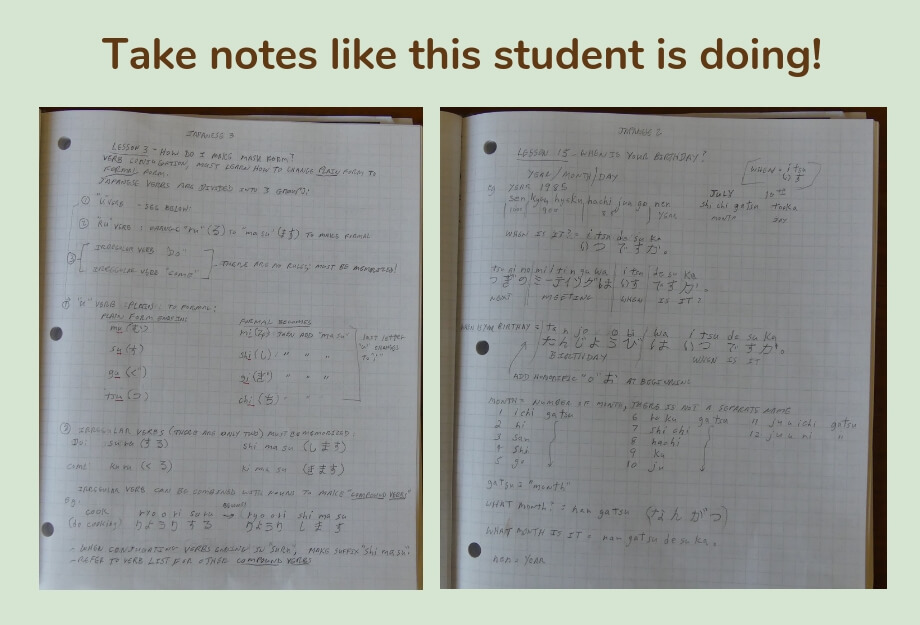 2. Repeat each lesson
You won't master everything from a lesson just watching the once. (Sorry, but it's true!) Please repeat each lesson a few times until you feel comfortable and not puzzled by the content. Repetition and perseverance is a key to successful learning!
3. Do the worksheets
Many lessons have a worksheet to test your comprehension. Be sure to try the worksheet! The answer keys are provided right below each worksheet. If the exercise asks you questions about YOU, then you are welcome to share the answers in the comment area so I can check them for you!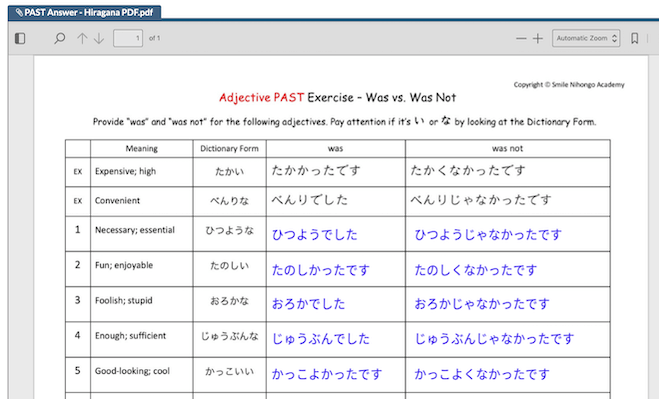 4. Make your own vocabulary list.
At this point of your Japanese learning journey, I am sure all the new words are cluttering in your head! It is crucial that you manage your own vocabulary. If you have a vocabulary app that works for you, that's great! (Would you share that with us in the comment section?) If not, you can download a blank vocabulary list below. I hope it helps you to organize new vocabulary.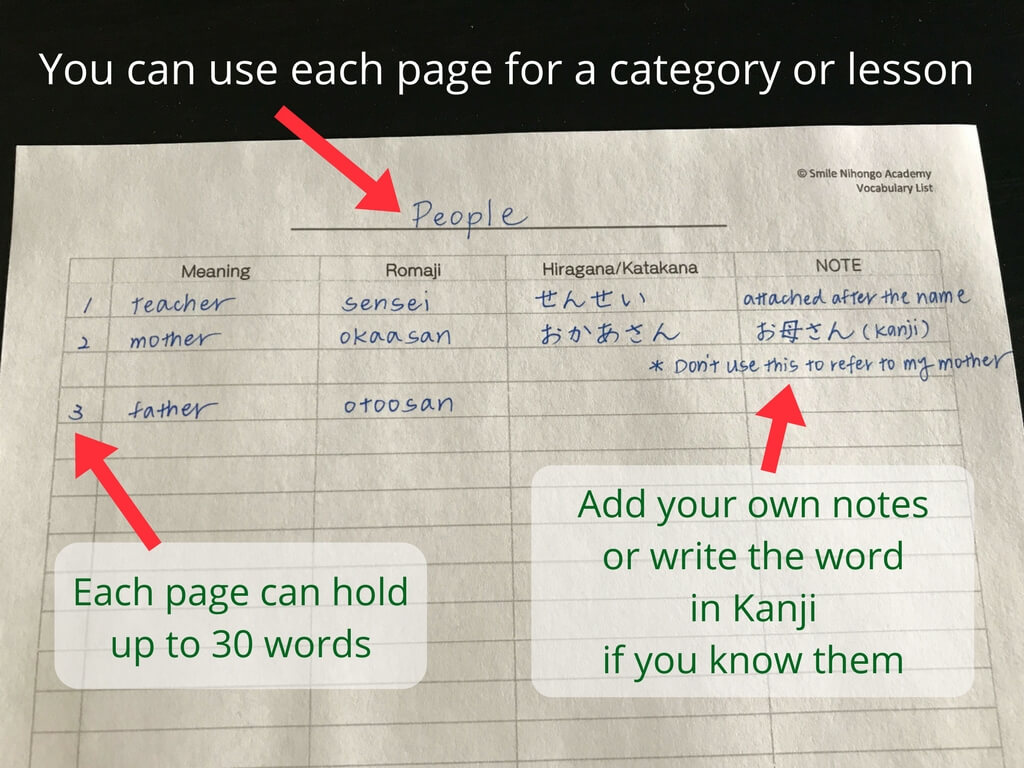 Blank Vocab List Sheet PDF.pdf
Complete and Continue